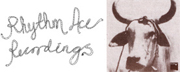 Rhythm Ace Recordings present an exciting debut CD album with OH LUCKY STAR. With influences ranging from the distinct guitar of Charlie Christian through old country to modern african guitar heroes OH LUCKY STAR pull off ten totally unique instrumental tracks with a tense dangerous jungle beat but nevetheless you will not be able to resist singing them in your shower booth...
Oh Lucky Star consist of: Tommy Galento (Eve and the Last Waltz, Galento) rhythm guitar. The Golden Greek aka Christian Sandell (Burek V) solo guitar. Rob Stick aka Robert Karlsson (Lee Marvelous, Eve and the Last Waltz) drums. The record is recorded live at the Cobra studio facility in Stockholm by Christian Gabel.
Oh Lucky Star released a 7" on the Dreamboat label 2006.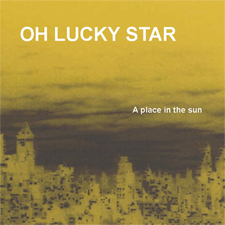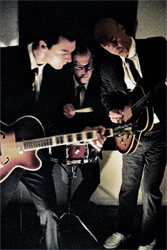 Photo by Björn Olofsson
OH LUCKY STAR "A Place in the Sun" RARCD-015
hi-res press pictures of Oh Lucky Star click here
OH LUCKY STAR REVIEWS click here